Frequently Asked Questions About Auckland Home Renovations
There are a lot of questions that people have about home renovations.  Some of these questions are more common than others and you need to know what they are. Here are some of the Auckland home renovations FAQs.
Why Should You Renovate?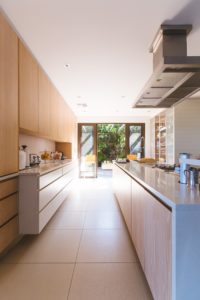 There are 3 common reasons for renovating your home.
The first is that you need more space.  This often translates into needing more bedrooms or an office if you work from home.  There are also a lot of people who want to increase their entertainment area creating a games room or a home theatre.  Some people want a dedicated room for listening to music.
Another reason is outdated and a poor standard of repair.  Old layouts can be inefficient and waste space reducing the living area your home offers.  Older homes are also inefficient in terms of energy consumption.  They often suffer from heat loss which increases energy bills for heating systems and water heating.  A poor standard of repair is also dangerous and you need to bring your home up to date through renovation.
The last reason to renovate is not wanting to move. If you are happy with your home's location, you do not want to leave it and find a new house.  Moving is stressful as you need to find a new home then move all of your furniture and other possessions.  It is often easier to renovate your home to match your current and future needs.
What Should You Consider When Thinking About Renovating?
There are a few points that you need to consider if you want to renovate.  The budget and affordability of the renovation are the most important.  If the renovation is not affordable, you should not take the time or energy to complete the renovation.
You also need to consider what you want from the renovation.  It is recommended that you take 2 lists of the must-haves and the hope-to-haves.  This gives you a clearer idea of the minimum expectations you have for the renovation and what your budget should be.  Once you have the lists, you can look at other ideas that you might not have thought about.
Can You Live In The House During Renovations?
This will depend on the extent of your home renovation.  If the walls are being taken down leaving no privacy for the bedroom and bathroom, you will need to relocate for the duration.  This will also need to be done if the renovation takes out the kitchen.
Are You Over-Capitalising?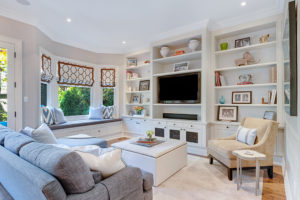 This is a very good question and you have to take the time to think about this.  If houses in your area are generally 2- and 3- bedroom, would someone want to buy a home with 4 bedrooms?  If they are in the market for this type of home, will they look in the next suburb?  To get the answers to this, you will need to talk to a local real estate agent or a property valuer.  They will also be able to tell you if the renovation project you have in mind is too big or if the area will develop in the same lines.
What Work Needs Council Consent?
Some projects need Auckland Council consent before you start.  This includes:
Relocating the building
Retaining walls
Recladding
Extensions and additions
Alterations to an existing building
Who Will Secure The Consent?
Your architect or designer will generally submit the plans to the council.  They will also get the consent before the actual construction starts.
How Long Does The Consent Process Take?
The council has 20 days to process your application and ask for any further information.  If you make any changes to your plans, you will need to go through the consent process again.
How Do You Know You Can Trust The Builder You Hire?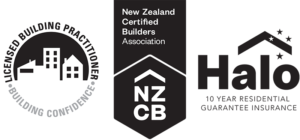 There are 2 ways to determine their trustworthiness.  The first is through the accreditations the builder has.  You should look for builders who have nationally approved standards and offer a 10-year guarantee on their work.  They should also hold public liability insurance.
The other way is to look at testimonials.  Ask their previous clients about their work or look at online testimonials.
How Do You Get The Project Started?
You will need to talk to a builder to get an idea of what you can get with your rough budget.  If the renovations you want are possible, you will need to finalize your budget and talk to an architect or designer.
What Insurance And Warranties Should A Builder Have?
The first thing you need is a binding contract from the Builder Association.  This outlines the builder's responsibility, the extent of the work, the time period, the completion date, the payment date, and the insurance.  You should also be provided with a disclosure statement detailing any sub-contractors the builder works with.
In terms of insurance, the builder should have public liability and workmanship insurance.  They should also offer you a 10-year guarantee on the work.
If you have a major home renovation project in mind and would like to discuss it with a well-regarded Auckland home renovations builder, Cain Built can help. They have worked on many renovation projects around the North Shore, Dairy Flat, Coatesville. Click www.cainbuilt.co.nz for more background.